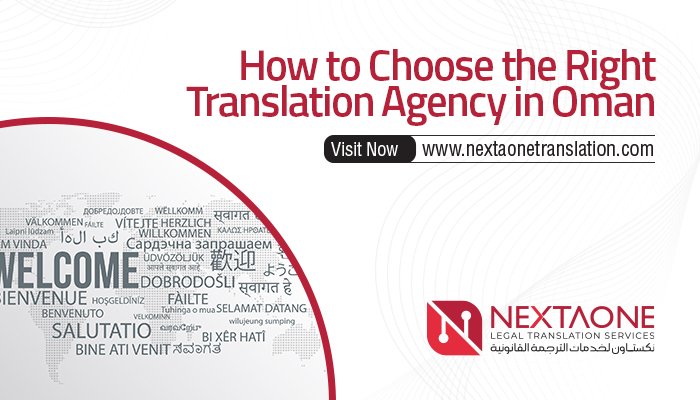 Choosing the right translation agency in Oman is essential for ensuring that your legal documents and other materials are accurately and effectively translated. A good translation agency can make all the difference in ensuring that your message is conveyed clearly and accurately, regardless of the language it is being translated into.
There are several factors to consider when choosing a translation agency in Oman, including:
Experience and expertise: Look for a translation agency that has a proven track record of success in the specific language pair and subject matter you need to be translated.
Quality assurance: Make sure the translation agency has a robust quality assurance process in place to ensure that all translations are accurate and of the highest quality.
Customer service: Choose a translation agency that values its clients and is responsive to their needs.
Price: Consider the cost of the translation services, but don't sacrifice quality for the price.
One translation agency in Oman that stands out for its experience, expertise, and customer service is NextaOne Legal Translation. With a team of highly skilled and experienced translators, NextaOne Legal Translation is a top choice for businesses and individuals seeking reliable and accurate translations in Oman.
In addition to its expertise in legal translation, NextaOne Legal Translation also offers a wide range of other translation services, including financial, technical, and marketing translation. No matter what your translation needs may be, NextaOne Legal Translation has the resources and experience to deliver high-quality translations that accurately convey your message.
So if you're in need of translation services in Oman, be sure to consider NextaOne Legal Translation. With its commitment to excellence and customer satisfaction, NextaOne Legal Translation is the best choice for all your translation needs.